At Dulcerias Pinkis:
We thrive by bringing a piece of Mexico to you through our delicious and nourishing products. We believe that every Mexican American family should have a sweet reminder of their roots and childhood memories... and we dedicate ourselves to delivering this sweetness to your doorstep.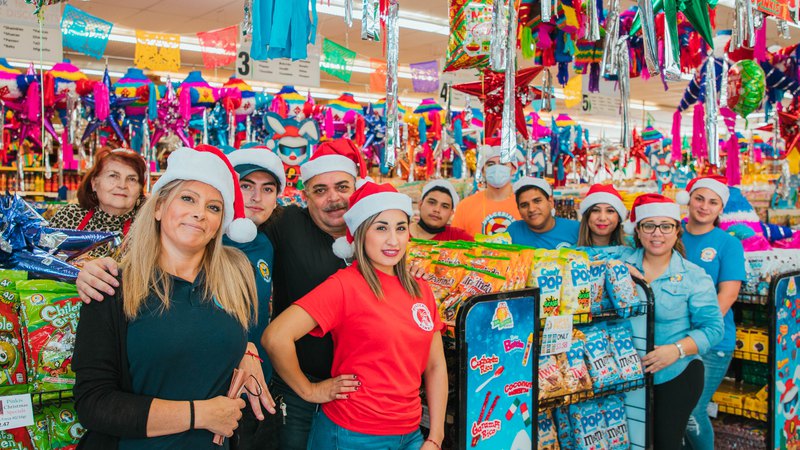 We strive to create a social and community impact by uniting families through our tasteful products people love and awesome brand experience.
Our goal is to be our customers' favorite place to be, by creating joyful moments through our incredibly unique store experience. The Dulcerias Pinkis stores are designed to be a safe and cheerful environment for the whole family, where kids can enjoy some TV and games in the playroom, while you shop for your favorite products and brands. That's why we invite you and your family to visit our stores and enjoy your sweet adventure!
We guarantee a large variety of high quality products at the best prices guaranteed!
Welcome to your sweet adventure at Pinkis.